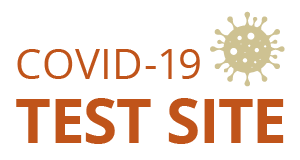 Grace Health is now providing COVID-19 testing. The test site is open Monday – Friday 8:00 am – 4:00 pm.  To be screened for symptoms and scheduled for a testing appointment, if you qualify, call Grace Health's Testing Hotline at (269) 441-3463.  An order from a healthcare provider and an appointment for a testing time are needed.
If you are a Grace Health patient, call (269) 965-8866 for a virtual (telemedicine) appointment with a provider who can order the testing. If you are not a Grace Health patient, contact your primary care provider who can order the test to be completed at Grace Health. If you do not have a primary care provider, and you would like to become a Grace Health patient, please call Grace Health at (269) 965-8866 for an appointment.
At this time, testing is prioritized for those who have very specific symptoms (fever, cough, shortness of breath or difficulty breathing, chills, repeated shaking with chills, muscle pain, headache, sore throat, body aches, new loss of taste or smell) or are first responders, healthcare workers and essential workers (example: people who have continued to work in transportation, food service, and grocery stores).  Testing is being done with a nasal swab.
The COVID-19 test is being performed by Bronson Battle Creek Hospital.  The cost for the testing is $145, however, due to federal funding under the CARES Act, there should be no cost to you.
Virtual visits via (TeleHealth)
are available to call at:
Medical Visits: (269) 965-8866
Dental Visits: (269) 966-2625