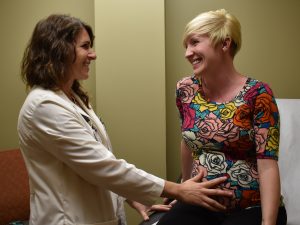 Our board certified physicians and certified nurse midwives at Grace Health OB/GYN are dedicated to providing care for you and the special needs you have as a woman.
We offer a full range of women's health and wellness services including obstetrics, gynecology, breast and cervical health, mammography, managing menopause, preconception counseling and infertility.
Our services include care during your pregnancy, promoting the benefits of breast feeding, well-woman care as well as the diagnosis, treatment and surgical care for gynecological problems. We provide early prenatal care, which is the first and best step to increase your chances for a healthy outcome for you and your baby.  We also have a Maternal Oral Health Initiative Program.  With this program a Registered Dental Hygienist will talk with you during your pregnancy.  At the first trimester visit a dental hygienist will work with you and focus on keeping you healthy.  In the second trimester, the focus is on nutrition.  The third trimester is about infant and oral health.
Labor and Delivery Care Team
We are pleased to share that the OB/GYN providers at Grace Health and Bronson Healthcare are teaming up to ensure you have an exceptional birthing experience at Bronson Birthplace in Battle Creek.  Click here to learn how we are working together to meet your healthcare needs.
Home Blood Pressure Monitor Instructional Video
CenteringPregnancy – This program is currently on hold due to COVID-19.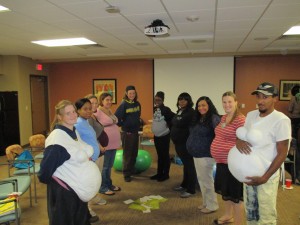 CenteringPregnancy is prenatal care that includes your regular visit with your healthcare provider plus additional time for learning and sharing.  A group of women who are due near the same time and their support person/father of the baby meet together with their healthcare provider throughout the pregnancy to share questions, advice and experiences.  Each group visit lasts about 2 hours and includes an individual health check-up with additional time for discussion with the group.  The group is relaxed and fun.   Women enjoy CenteringPregnancy because they are more actively involved in their care and they have more time with their provider plus they create friendships that can last a lifetime.  CenteringPregnancy is an evidence-based program that has proven to improve birth outcomes – including fewer pre-term births and higher breastfeeding rates.
Hours:  Grace Health OB/GYN is open 8:00 am – 5:00 pm Monday – Friday.
Telephone:  (269) 965-8866