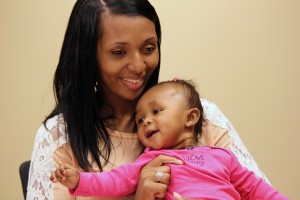 Patient-Centered Medical Home
Grace Health is committed to you, treating your health care needs and getting you on a path to better health. We want to be your medical home. What that means to you is that we will work with you and will always respect your preferences. We will provide you with the education and support you need to make the best decisions and to participate in your own care.
We will ask you to choose a Grace Health Primary Care Provider (PCP) and to make regular appointments with your PCP.  We provide patient care in a team-based setting or "Neighborhood".  In a Neighborhood, your PCP works with other providers and medical staff who also know your medical history. We want you to be seen in your Grace Health Neighborhood whenever you need health care. Your Grace Health Neighborhood will follow your health and suggest changes to improve your well-being.
We will coordinate your care with additional services if that becomes necessary including specialty care, hospital stays, home health care, community services and other supports.
We promise that you will have access to our services with shorter waiting times, "after hours" care, 24/7 electronic or telephone access and strong, reliable, confidential communication through the "patient login" link on our website.
Leadership Team
Peter Chang, MD, MPH, FAAFP
President/Chief Executive Officer
Scott Hutchings, CPA
Vice President/Chief Financial Officer
Jill Wise, CMPE
Vice President/Chief Operating Officer
Sonja Elder, MA
Vice President/Chief Information Officer
Judean Johnson-Morgan, DO
Vice President/Chief Medical Officer
Community Resources
Our health care advocates are available to meet with you one on one, in a confidential setting, to assess your specific needs. We can then direct you to a wide variety of community resources such as local food pantries, financial assistance for medical expenses, and housing programs. Learn more >.
Full Range of Services
Our providers work as a team to ensure we meet all of your health care needs. With nearly 30 years of experience, Grace Health serves over 30,000 patients in Calhoun County.  Read more about the patients we serve.
Family Practice
Internal Medicine
Pediatric Services
Obstetrics/Gynecology
Otolaryngology
Dental Services
Behavioral Health
Healthy Lifestyles
Your Rights as a Patient
We improve the lives of our patients through our services, our partnership with patients to help them become more knowledgeable and responsible for their own health, and our commitment to wellness both emotional and physical. We are advocates for our patients.
As a patient at Grace Health, you have specific rights. Some of these rights are guaranteed by federal law, such as the right to get a copy of your medical records, and the right to keep them private. We provide here a complete listing and explanation of your rights as a patient at Grace Health and also your responsibilities as a patient.
Board of Directors
Our Board of Directors consists of ten dedicated community volunteers who meet on a monthly basis. The majority of our board members are active patients at the Center, which meets federally qualified health center guidelines.
Dean P. Newsome, Board Chair
Ann K. Gallagher, Board Treasurer
James E. Reed, Board Secretary
Anita S. Blueford
Bridgette R. Jones
Timothy S. Knowlton
Christopher J. McCoy
Marcia K. Moore
LaTosha R. Potter