Grace Health welcomes all patients.  We do not discriminate because of race, creed, sex/gender identity, sexual orientation, national origin, religion, disability or source of payment.  We follow all applicable laws such as Section 1557 of the Patient Protection and Affordable Care Act and the Americans for Disabilities Act.
We provide free interpretation services.  We offer language services for patients who do not speak English.  Materials are written in other languages.  We provide American Sign Language (ASL) interpretation for people with a hearing disability.  If you need these services, please call Grace Health at 269-965-8866
.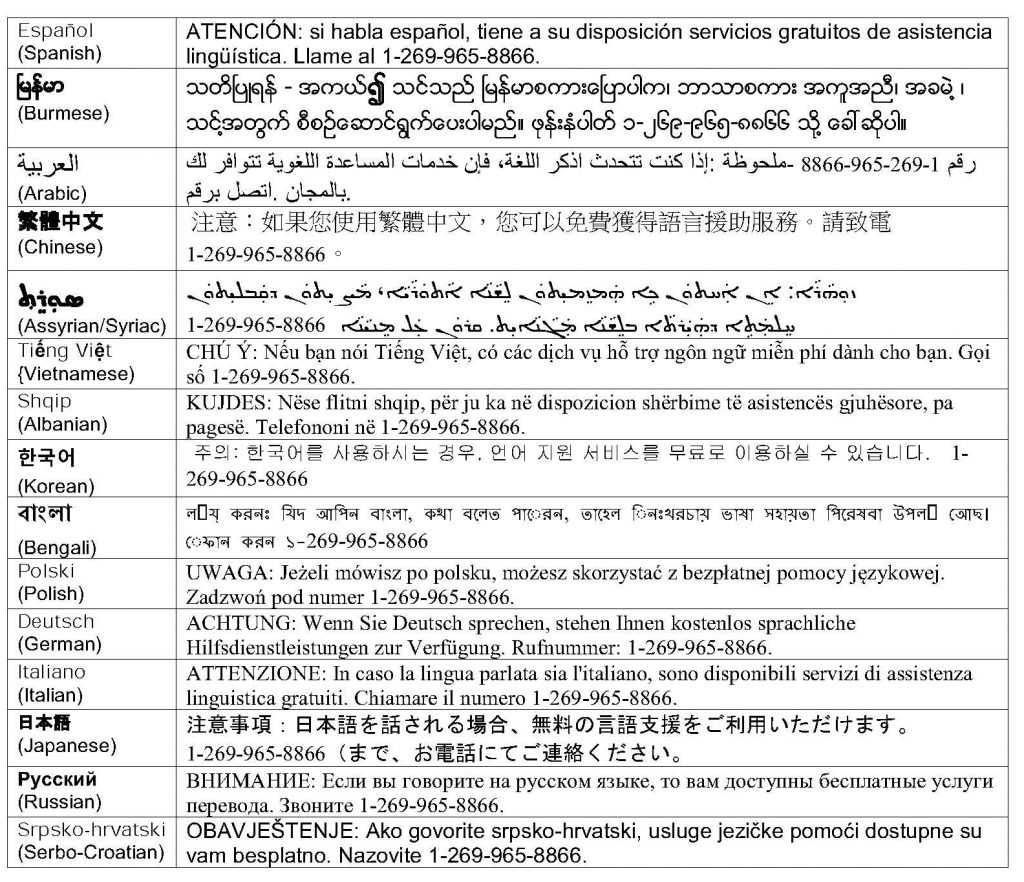 If you believe Grace Health has not provided these services or has discriminated because of race, color, national origin, age, disability or sex, you may report your concern. You may file a report in person, by phone or mail. Contact the Grace Health Compliance Officer at: 181 W. Emmett, Battle Creek, MI 49037, phone 269-965-8866
. You may also file a civil rights complaint with the US Department of Health and Human Services, Office for Civil Rights.