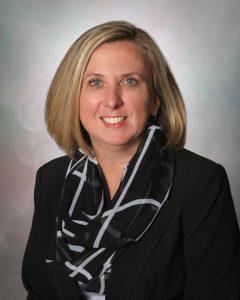 Vice President/Chief Information Officer
Sonja Elder joined Grace Health in 2016 as Vice President/Chief Information Officer. She received a both a Bachelors and Masters degree in Health Care Administration from Ashford University.
Sonja has over 20 years of technology experience in both government and private sectors. She started her technology career at the Battle Creek Veterans Administration. She has worked in management in multiple healthcare organizations, including hospitals. Sonja is well versed in: enterprise reporting, managing personnel, process improvement, strategic planning, budgeting and operations. She oversees the following Grace Health departments: Information Technology, Compliance and Quality.