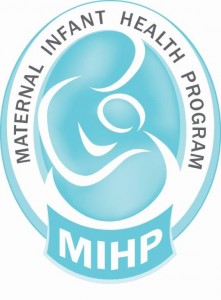 Grace Health is proud to be a fellow provider of Maternal Infant Health Program (MIHP), a free program for the betterment of maternal and child health, setup for all pregnant women and infants (up to 12 months) with Medicaid coverage. Grace Health will assist in providing maternal infant health services including healthy pregnancies, positive birth outcomes, and healthy infant growth and development.
You can expect:
A team of caring, dedicated Registered Nurses and Licensed Social Workers who work with beneficiaries to develop a comprehensive care plan.
Support for pregnant women through their pregnancy and infants through their first year of life.
Visits in the home or in the office.
Coordinated care between MIHP services, OB, and Pediatric providers.
Referrals to community resources such as transportation, prenatal or parenting education, mental health, and for other basic needs to help beneficiaries independently manage their own and their infants' health care.
How to enroll:
Call (269) 441-6814 to make an appointment or fax a referral form to (269) 966-2627.